I tell ya, this challenge has been so much fun that I couldn't post just one photo today :) The first one (above) is of what will probably be my final fall rose. I planted this rose bush in our front yard a couple of years ago & I thought it actually died last year because we didn't get any blooms on it at all, but this year, it's just been blooming like crazy! And the scent of these roses is truly wonderful.
The next pic I took this morning on my way to take Cassie to school. This tree is right by the entrance to our subdivision & it's just gorgeous right now: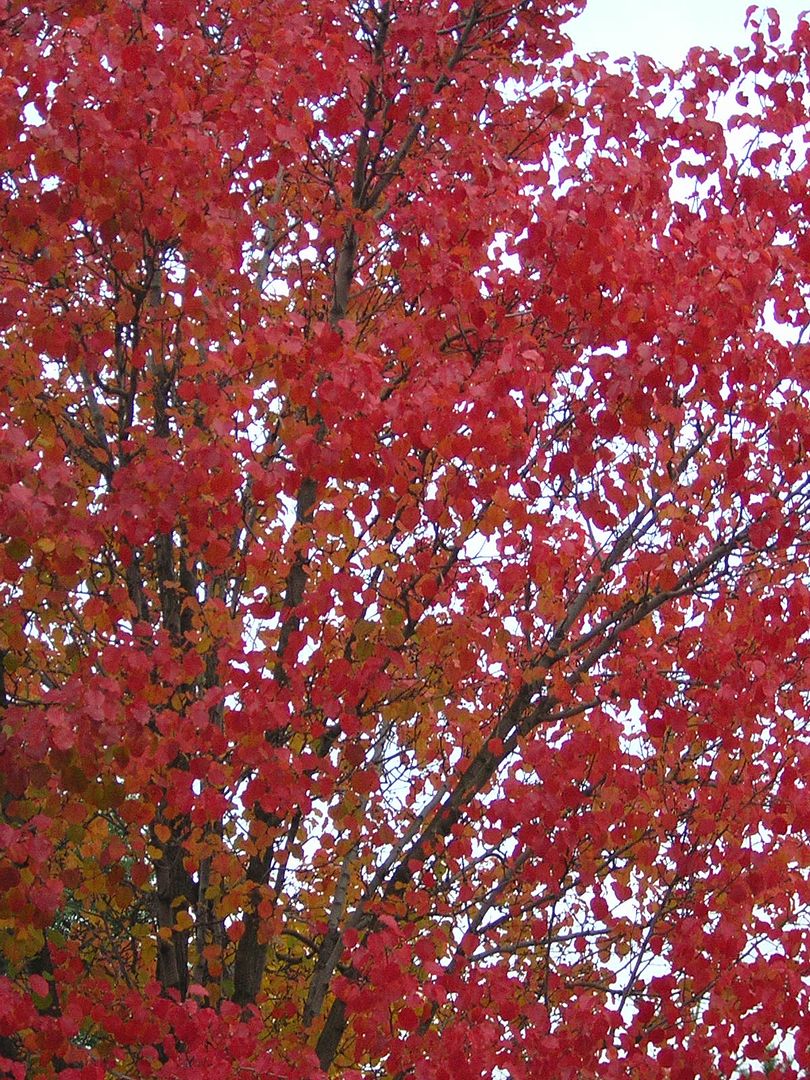 Next is a picture of a burning bush in our front yard......this is Jim's baby:
Told ya you'd be seeing a lot of fall pics during this challenge :)
The final photo for today is one I thought would fit perfectly since we bowled tonight & I kicked Jim's butt again ;) This is my bowling equipment.....my new ball & shoes along with my Mongoose wrist support, which I can't bowl without:
After bowling like crap on Tuesday, I'm glad to report that I actually bowled pretty good tonight :) My games were 237, 188 & 151 for a 576 series. Yep, I choked the last game. Seems like I can never bring 3 decent games together, but I'm still happy.
That's it for now.....check back tomorrow for a new POTD.
Benita